Nelson Rolihlahla Mandela (18 July 1918 – 5 December 2013)
Posted on December 9th, 2013 by Chaplaincy in Tybed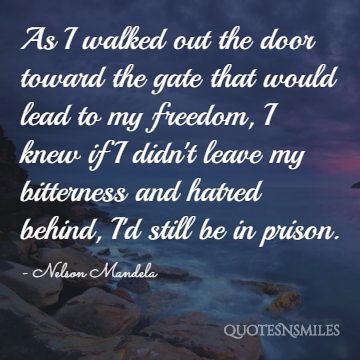 I'm sure you can't have failed to hear about the death of South Africa's first black President, Nelson Mandela. He was an inspiration to many people across the world, having fought for the freedom of black people under the Apartheid regime in South Africa (NEVER fighting racism with racism) and after his presidency, continuing to change the lives of people by his tireless work with the Nelson Mandela Children's Fund he set up in 1995 and establishing the Nelson Mandela Foundation and The Mandela-Rhodes Foundation.
Of course, after someone so influential passes away, there is always the chance that things may go back to the way they were, that people may forget the boundaries that he (along with many others) managed to break down and that they might try and reinstate the old ways… I pray this does not happen and that Mandela's legacy will live in the hearts of all. The Nelson Mandela Foundation says it best on their website;
Let us stand together now and in the days ahead, and do what needs to be done to honour with dignity Tata Madiba. We know you share with many of us the same passionate wish to see Nelson Mandela's legacy being kept alive and made available to the world.

His legacy lives on in all of us – it is in our hands now.
Lastly, I wonder if you read the quote inserted in the photo at the top of the Blog? This message inspires the breaking down of barriers.(Whether they be world barriers or personal barriers) When we go through times of hardship or suffering, it is easy to become bitter and angry, especially when we are tested by things beyond our control. If we carry around that anger and bitterness, we will never move forward! Anger will dominate our lives and instead of knowing freedom, we will have chained ourselves to our negative emotions. Mandela wrote this famous quote because he knew that if he had left Prison letting that anger dominate, he would have sought revenge and as he himself stated, would have ended up back in Prison. In moving forward in love rather than anger, he became instrumental in bringing peoples together. Imagine what we could do if we forgave those who damaged us and started to live our lives in love instead.
I sincerely echo the thoughts of the NMF and hope that we would see Mandela's legacy kept alive, within our World, our Country and starting with ourselves.
Do you have a fave quote? One that has inspired you or kept you focused? Let us know!
Comments are closed.